In Memory
Al Ludlow (Ludlow) - Class Of 1945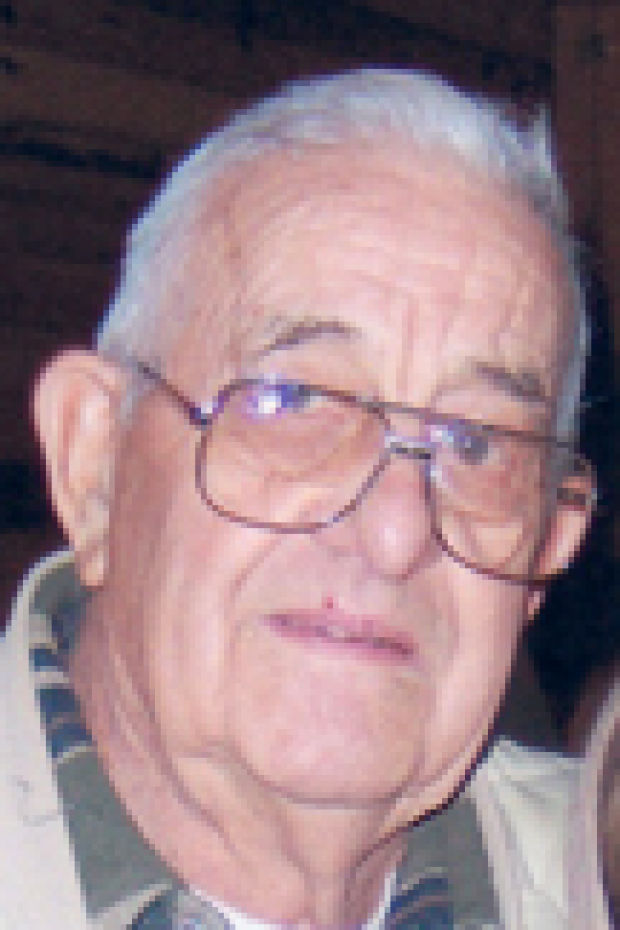 Jan. 13, 1926 — May 27, 2014
There never are enough words to describe the loss of a loved one.
My dad, Allen M. Ludlow, 88 years young at heart and mind, passed away during his sleep on May 27, 2014, in Corvallis, after a lengthy illness.
He was born Jan. 13, 1926. The Ludlow family was born and raised in McCook, Nebraska, starting in 1909, with Allen being the last born, in 1926. All the children attended the Methodist church in McCook.
Grandma Lois Ludlow instilled in her children the gift of patience and understanding, building a foundation of unconditional love for the entire Ludlow family. At a very young age, Allen started hunting and fishing with his dad and brothers. This culminated in lifelong enjoyment in Nebraska and Oregon.
Allen attended McCook High School, graduating in the Class of 1944. He was inducted into the U.S. Army on June 17, 1944, at Fort Logan, Colorado, and honorably discharged on May 16, 1946, at Fort Douglas, Utah. Allen served as Staff Sergeant, 25th Reconnaissance Troop Mechanized, leading troops on the island of Luzon.
His World War II Army uniform, though tattered and worn, reflects the medals of his service, which he rarely mentioned and humbly acknowledged. Decorations and citations include Sharpshooter, Asiatic Pacific Theater Service, Philippine Liberation, Good Conduct, and Victory and Bronze Stars from the different military operations.
After leaving the Army, Allen found his way to Oregon, joined his brother Chester Ludlow, and started painting residential and commercial buildings throughout the Willamette Valley. In 1956 he was hired by the State of Oregon Fish and Wildlife Department, and started a career at Roaring River Fish Hatchery; he then moved to the Alsea Trout Hatchery. He stated that his favorite time of life was raising a family in the Alsea community.
Some of his favorite memories were fishing trips on the Alsea River, fishing for steelhead with his buddies Ermie Walter and Andy Landforce. When he retired in 1984 after 28 years with ODFW, he moved to the Yachats/Waldport community and started his third favorite hobby: working with myrtle wood. With his hands, he created beautiful tables, bowls and clocks of artisan quality.
Those close to him throughout the years have enjoyed his great sense of humor and love of pranks.
Allen was preceded in death by his mother and father, Lois and Charles Ludlow; Marian Carroll Ludlow of Alsea/Corvallis; his son, Morris L., and daughter-in-law, Debra Ludlow, of Alsea; Kay Gleason Ludlow of Yachats/Waldport; and siblings Thelma L. Simons, Doris B. Ludlow, Chester B. Ludlow, Virginia C. Cassell, Maxine M. King and Kenneth B. Ludlow. The losses of loved ones he carried with him deeply and privately.
Allen is survived by his brother, Stanley L. Ludlow of North Bend; daughter, "CJ" Carol J. Ludlow-Nordyke, and her husband, John M. Nordyke; and Grandpa's greatest treasure, granddaughter "Jesse" Jessica C. Nordyke of Corvallis.
My dad shared life lessons regarding the honor of your word while quietly giving me a deep source of strength, teaching by example to lend a helping hand, to keep moving forward and to be kind. Most importantly, he gave unconditional love to his family, giving us the greatest testimony of his life. He is dearly missed.
A memorial service will take place at 11 a.m. Saturday, June 21, at McHenry Funeral Home.